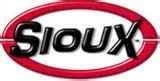 The SRT10S18N 1/4" Sioux 18000 RPM 1 HP Router Template Nose - SRT10S18N comes with a 1 year warranty.

1HP ROUTER 18K TEMPLATE 1/4"
Features
Lockoff Lever Throttle
Front Exhaust
Interchangeable Base
Built-in Speed Control
Air Inlet Size: 1/4 in. NPT
Hose Size: 3/8" (10 mm)
Performance rated @ 90 psig (6.2 bar) air pressure
Collet Size: 1/4 in.
Free Speed: 18,000 rpm
Weight: 2.1 lb/0.95 kg
Height: 9 in./230 lb
Maximum Air Consumption: 30 cfm/14 l/s
Sound Level: 78 dB(A)
Power: 1 hp (0.75 kW)
Country of Origin: USA
Item Type: IND
Ships In: Ship within 5 to 10 days
SIOUX TOOLS WARRANTS TO THE ORIGINAL PURCHASER THAT THE COMPANY??S POWER TOOLS ARE FREE FROM DEFECTS IN MATERIALS AND WORKMANSHIP. For one (1) year following the date of purchase, Sioux Tools will repair or replace, at Sioux Tools?? option, any part that is defective in materials or workmanship. All warranty requests or claims must be made no later than 60 days following the end of the 1-year warranty period. Repair or replacement shall be at the election and expense of Sioux Tools, and is the exclusive remedy in place of all other rights and remedies.